Lifting Gear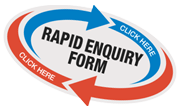 Lifting Gear Direct To You!
As many of our wire rope and webbing products are used for lifting purposes, Rope Services Direct Ltd can supply all of your basic lifting gear UK-wide in order to provide you with a one stop solution to all your lifting needs. We source all our lifting equipment and safety lifting gear from top brand suppliers. So you can be certain of getting quality products.
The key products Rope Services Direct manufacture and market on this website are wire rope, fibre and webbing product related.
We supply wire rope, webbing products and fibre ropes with the objective of aiding and supporting lifting gear operations. (e.g. hoisting, lifting, securing and towing). RSD also supplies equipment for other specialist tasks which require rope.
We therefore provide a range of lifting gear to supplement your wire rope and other purchases. Our range of lifting equipment includes chain blocks, lever hoists, lifting clamps, push travel trolleys, shackles and eyebolts. Remember to follow all safety procedures and adhere to the use of lifting equipment at work requirements.

Chain blocks provide a means for lifting heavy loads without the need for a power supply. A pull of a chain is all that is required. Lever hoists also enable easy lifting without power, these devices require the cranking of a lever to raise the load. Our wire rope pullers are perfect for pulling and towing tasks; these also require the cranking of the handle to operate.
We can supply both vertical and horizontal plate lifting clamps. These enable you to safely lift plate materials such as sheets of steel. In our range of beam attachments, both push travel and geared models are available. We offer an excellent range of lifting shackles to compliment the lifting devices to enable easier connection points between slings and lifting device.
Why use RSD for your lifting gear, equipment and supplies?
Whether you require lifting clamps, lifting straps, lifting slings, lifting strops, lifting rope, hoisting equipment, beam trolleys, and/or loose lifting accessories such as chain, shackles and eye bolts we can supply them at the most competitive prices possible. Thanks to our on-site workshop, we can customise, service and repair your lifting equipment to your exact requirements, we also have access to qualified engineers (through our long established sister company who specialise in lifting equipment see more on the About Us page) who can carry out thorough inspections if required.
Browse the products we have available and, once you have selected your product, call our expert team to place an order. Looking for some specific lifting equipment, but can't find it here? Not a problem, give us a call because we supply lifting equipment UK-wide and can usually help with all lifting gear supply requirements.
Get in touch?
Call us today on 01384 78004 to discuss your lifting gear needs and our experts can discuss how we are best placed to support your needs.