Eye Bolts

Suitable for use in a variety of applications and environments, our eye bolts can be used alongside various types of lifting gear, or to lift items which cannot be moved by hand or by forklift.
Eye Bolts Available
We can produce a range of eye bolts with varying characteristics to suit different uses. Types include long shank, dynamo and collared. All of these are available in metric or BSW sizes ranging from M6 to M27. So whatever your requirements, we can provide a product to match. We can also supply eyebolts which feature oval or egg shaped reevable links. In addition to supplying
eye nuts
and bow nuts. If you need an eyebolt with a bit more versatility then you may want to consider swivel eye bolts. These can be loaded at an angle and swivel through a complete 360 degree turn; this alleviates the problem of the eye bolt twisting out whilst in use.


Manufactured from drop forged high tensile steel, our eye bolt products are hardwearing and durable. They are tough enough for heavy lifting work in any environment. These are self-coloured as standard, but if required they can be electro-galvanized or hot dipped galvanized at your request. We provide a works certificate with every eye bolt, as well as an
EC declaration of conformity
if required.


Buy Eyebolts From RSD
At
Rope Services Direct
, we pride ourselves on both the quality of our eye bolts and our competitive prices, which mean that you can always enjoy fantastic value for money by ordering from us. In addition to this, the expertise, experience and technical knowledge of our team means that there will always be someone on hand to provide you with the advice that you need to select the right lifting gear for your specific requirements.
We supply a standard range eye bolts as well as eye bolts from the top manufacturers such as Yoke, Cromox and Rud so we have a great choice.
Complete our quick
contact form
today to begin your enquiry, or call us on 01384 78004 to speak to our specialist team
.
Dynamo Eye Bolt with Metric Thread
Dynamo Eye Bolt with Oval Link

Dynamo Eye Bolt BSW

Collared Eye Bolt Metric Thread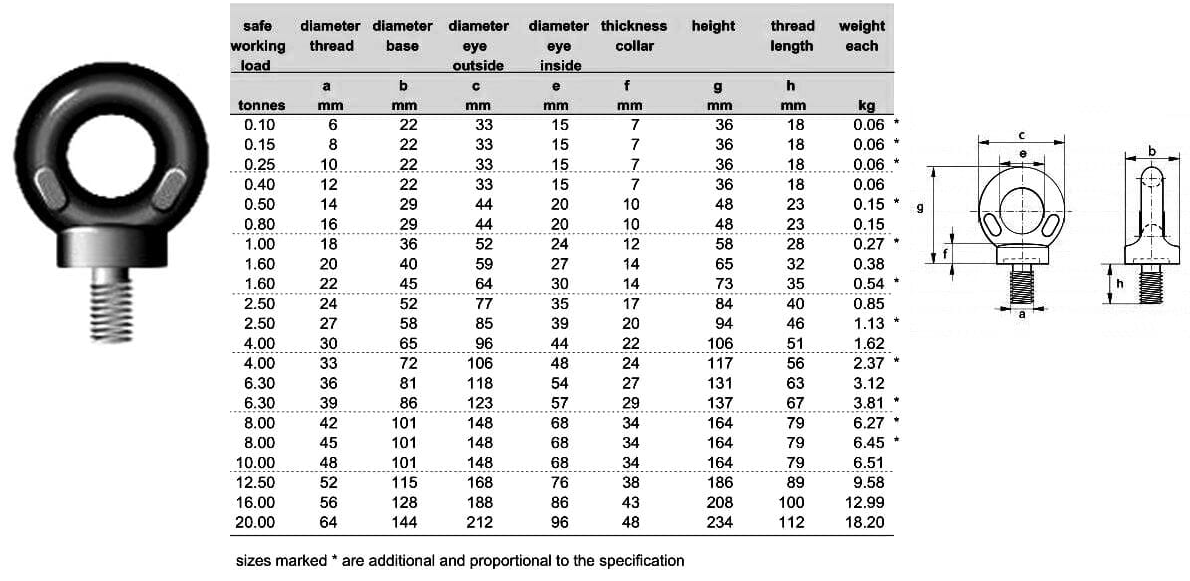 Collared Eye Bolt BSW Thread

Collared Eye Bolt with Reevable Egg Link

There are no products to list in this category.