7x7 Stainless Steel Wire Rope
Welcome to the Rope Services Direct 7x7 stainless steel wire rope construction page. Available in a choice of rope diameters from 1mm to 12mm and in almost any length. What's more we can add end terminations of your choosing from our vast collection of fittings to make up a bespoke 7x7 stainless steel cable assembly should you need it. Below you will find all relevant production information and product ordering details.

More information on this 7x7 stainless steel cable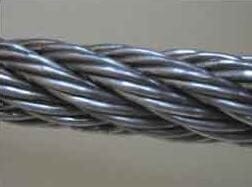 Constructed from strong, durable and resistant stainless steel, this equipment is made up of 7 bundles of 7 strands, which results in the final wire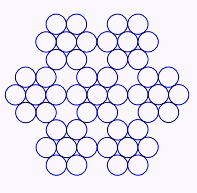 rope. Each bundle, with its 7 strands, is almost like its own rope, but when woven together with the other six, offers more benefits to its users.
The 7x7 construction sits roughly in the midrange of our other constructions, the 1x19 and 7x19. It has a smaller diameter than other varieties, but it has more flexibility and a higher breaking load. So, it is more flexible than the 1x19 construction, but more rigid than the 7x19 construction rope.
Some of the most popular usages for the 7x7 construction are for control cables, or within the marine, sewage and engineering sectors. Some of these uses include for rigging purposes, steering cable and guard rails.
We are able to supply this product in diameters from 3mm up to 12mm. Any of our wire rope products which fall into this category are manufactured to the highest level of quality.
Order your 7x7 Stainless Steel Wire Rope Today
If you would like to discuss this product in greater detail, or are ready to place an order, then we are here to help. Please get in touch with us via our contact page, or give us a call on 01384 78004.
Here are the specifications for the 7x7 stainless steel wire rope. AISI denotes the stainless steel version.
1570 (AISI)

Diameter

KG/100M

Kn

KG

1
0.38
0.61
62
1.2
0.55
0.88
89
1.5
0.86
1.37
140
1.8
1.24
1.97
201
2
1.54
2.44
248
2.3
2.03
3.22
328
2.5
2.4
3.81
388
3
3.46
5.48
559
4
6.14
9.75
994
4.5
7.78
12.34
1,257
5
9.6
15.23
1,552
6
13.82
21.9
2,235
7
18.82
29.8
3,043
8
24.58
39
3,974
9
31.1
49.3
5,030
10
38.4
60.9
6,210
12
55.3
87.7
8,942
Minimum Breaking Force Factor
K= 0.388
Nominal Length Mass Factor
W= 0.384