1x19 Stainless Steel Wire Rope
Buying any length of 1x19 stainless steel wire rope is easy at Rope Services Direct. We are able to offer this 1x19 stainless steel cable in a range of diameters from 1mm up to 26mm each having a different breaking strength which you can find in the specifications below. So whether its use is for marine tasks, rigging or anything else you are sure to find a 1x19 stainless rope to suit your needs. Find out more below.
This type of equipment comes in various sizes, diameters and constructions, each with a slightly different feature or benefit. Here you will find more information on the 1x19 stainless steel wire rope construction.
Everything you need to know about the 1x19 Stainless Steel Wire Rope
There are three main forms of stainless steel wire rope that are most commonly used. There are other constructions, but these aren't quite as popular. You can quickly decipher which product does what based on the numbers in their name. This 1x19 stainless steel wire rope is comprised of 19 single strands, which are all bound together in order to create the 1 rope.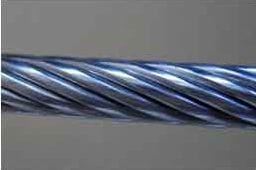 We find that this equipment is most popular in the marine industry, usually for rigging purposes. However, it also has usage within the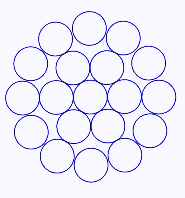 architectural industry. This is because this construction of this equipment enjoys both low stretch properties and a good level of breaking load quality.
As well as these qualities, it doesn't 'look' like a piece of industrial equipment either. Instead, it has a smooth and shiny appearance. For this reason, we have also had customers who have purchased this rope for decorative purposes or to be used around the home to deliver a contemporary feel.
We can provide this wire rope product in diameters from 1mm to 26mm in any length you need. We can also press a wide range of end terminations to the ends of the rope to make them even more versatile, you can view some fittings here.
Would you like to place an order for Stainless Steel Cable
Whether its to create a contemporary feel with balustrades or stairs, or its for something like rigging purposes while losing nothing in aesthetics. this 1x19 construction cable is for you. To enquire about this product please call us on 01384 78004 or use the contact form to email us.
Diameter mm

KG/100M

Kn

KG

1
0.50
0.82
84
1.2
0.71
1.19
121
1.5
1.11
1.85
189
1.8
1.6
2.67
272
2
1.98
3.3
336
2.3
2.62
4.36
444
2.5
3.09
5.15
525
3
4.46
7.42
756
4
7.92
13.19
1,344
5
12.38
20.61
2,101
6
17.82
29.7
3,025
7
24.25
40.4
4,117
8
31.68
52.8
5,377
9
40.09
66.8
6,806
10
49.50
82.4
8,402
11
59.89
99.7
10,167
12
71.28
118.7
12,099
14
97.02
161.6
16,468
16
126.72
211
21,509
19
178.69
298
30,332
22
239.58
399
40,666
26
334.62
557
56,798
Minimum Breaking Force Factor
K= 0.525
Nominal Length Mass Factor
W=0.495