6x36 Compacted Container Crane Trolley Rope

6x36 Compacted Container Crane Trolley Rope
Pick up high quality 6x36 compacted container crane trolley rope which is suitable for the trolley of a container crane and never settle for second best with Rope Services Direct. We produce wire rope to order, using cutting edge techniques and world class materials.
Why Choose this 6x36 compacted container crane trolley rope?
There are plenty of talking points to take note of when considering this 6x36 construction wire rope. First up is the compaction process which is carried out at the manufacturing stage. This squeezes the bundles of wires together to make the rope much tougher, increasing its abrasion resistance and preventing subsequent crushing.
Next is the choice between a steel core or a fibre alternative. Make sure you consider the intended application and the safety implications in this case.
Finally you need to decide which of the diameter and breaking load combinations will be suitable. 30mm to 62mm ropes are available, providing 817kN to 3198kN of resilience.
Steel Cable for All Crane Scenarios
Our crane rope range is packed with compelling products, aimed at many different types of equipment. From tower cranes to mobile cranes, there is a wire rope to act as the ideal partner.
Ask about our other Wire Rope Products
All the information you need to make an informed decision when buying crane rope can be accessed by calling our team on 01384 78004 or completing the response form on our site. RSD are always happy to give impartial advice to customers to ensure you get the correct wire rope for your application.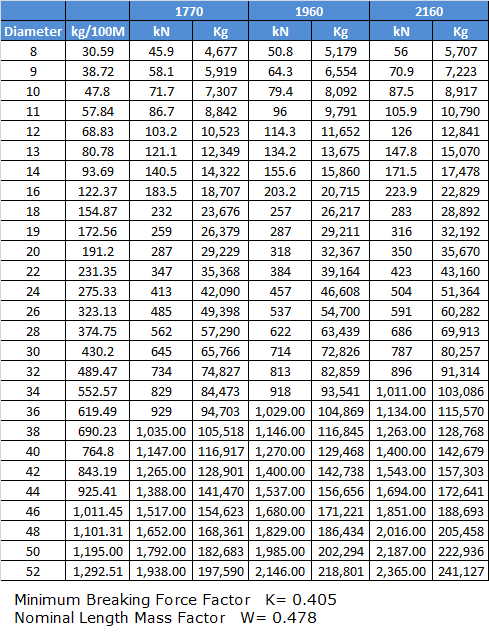 There are no products to list in this category.