Forestry Rope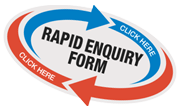 Forestry rope can be used in many different ways and is used throughout the forestry, plantation, agricultural and Arborist type industries.
The wire rope we supply for this type of work is a high quality galvanized steel wire rope which is available in two constructions; 6 x 24 and 6 x 16. They have a fibre rope core in order to give them good flexibility. This is required when using forestry rope for wrapping around trees and logs.
Rope Services Direct has its own machinery to allow us to press and splice any end fitting to your chosen rope. This will enable you to have a customised rope tailor made for your operation. It may be just a simple wire rope sling which you can use in a choker hitch, or it may be a wire rope to be used in a winch. We can help with all you forestry needs so call us on 01384 78004 for advice, enquiries or quotes.

How is Forestry Rope Used?
Forestry rope is typically used for logging, timber harvesting, plantation clearing, reforestation and other arboriculture tasks.
Other machinery is commonly used for large scale forestry operations. Tractors with winches, cable cranes, and sometimes even helicopters are used to remove the most awkward trees.
The forestry rope can be used with motorised winches and manual winches alike. Winching operations are often used for the removal of trees, logs and/or stumps on a smaller scale. They are ideal for use on large country estates, smaller country parkland and small plantations. Our range of wire rope pullers is ideal for these purposes.
For larger areas such as national forests and specialist tree plantations the bigger machinery will commonly be used. Cable cranes are typical and are used with cable yarding and cable skylines in order to pull up logs from far below. Great distances can be covered with this logging method and enables logging in even the most arduous and rugged landscapes.
Wire rope will be used on the crane, on the skyline and also as logging chokers. The chokers are a
crucial piece of equipment in the logging process. They are the easiest and most reliable way of securing a single log/tree or multiple logs in a choke hold to enable them to be lifted and transported along the skyline, no matter what the incline is.
Tree Surgeon Tools
Arborists or tree surgeons are other typical users of forestry rope and cable pullers. They often use them for removing old tree stumps and also for securing large branches as they are being cut down.
Due to the way in which these products are used extreme care and attention must be paid to the health and safety element, after all, Mother Nature is unpredictable. A tree may not always fall in the direction you want for example. All equipment should be carefully checked before each use and thoroughly every six months by a qualified inspector. Look after your equipment and the chances are it will look after you. Rope Services Direct can arrange for thorough inspections as well as rope repairs and adjustments you may require.
Here are a few examples on the uses of Forestry Rope