Heavy Duty Cable Socks

About Heavy Duty Cable Socks
Harness the power of our heavy duty cable socks and see how effective they are. Useful in a broad selection of industrial settings. With strength, durability and versatility at the core of their design, these wire rope socks are an excellent investment. A cable sock gives additional protection to a cable or rope. Cables can be easily passed through a confined with a cable sock. Think of pushing an electric cable through a cavity wall! not easy! A cable sock is a great solution.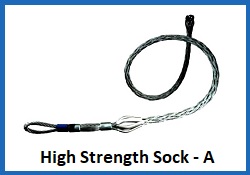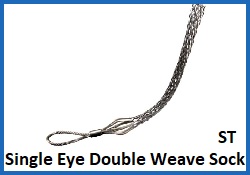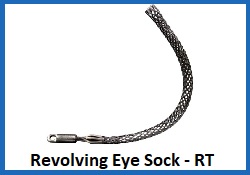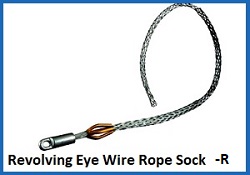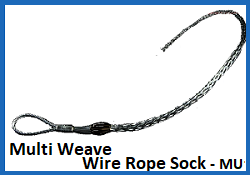 Advantages of Heavy Duty Cable Socks
When you need additional strength and load bearing capacity that goes beyond what our light to medium duty cable socks can offer, our heavy duty creations will be ideal.
The multi weave design means that the entire sock is more stable, secure and sturdy. So whatever type of load it needs to pull it should be up to the task. Capacities vary from around three tonnes to more than 22 tonnes, so you have a truly wide array of choice at your disposal by choosing Rope Services Direct.
Different Sock Selections to buy
If our light and heavy duty wire rope socks are not safe to use in the environments you have in mind, then you should check out the non-metallic alternatives we manufacture. These will be safe when harnessed alongside explosive substances, as sparks will not be created. They will also survive exposure to moisture, rather than corroding quickly.
Contact Rope Services Direct for Information & Quotes
If this quick overview of our heavy duty cable socks has left you hungry for more details, or in need of a quote, on this or any other wire rope product do not hesitate to get in touch with us. We can be reached by calling 01384 78004 or emailing via our contact page.