Wire Rope Sockets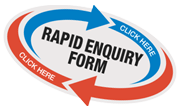 What are wire rope sockets ?
A Wire rope socket is for permanent fixing to a wire rope. They provide the rope with a solid fitting for easier anchoring. Sockets are available in a variety of styles. In order to ensure they are suitable for particular applications. The main types are spelter sockets and swage sockets. Both types are available in open and closed formats. Poured sockets are another type which use resins to bond to the wire.
A socket is a type of anchoring device for wire rope. Used in many areas including; oil platforms, bridge construction and towing.

Wire Rope Sockets Available
Wire rope sockets are possibly one of the strongest fittings for a wire-rope. Sockets are permanently fixed to the end of the rope. It is ideal as an anchoring system for oil rig anchor ropes/cables, tow ropes or for fastening ropes/cables in construction type applications, e.g. Bridges and roofing.
Sockets come in a variety of options. Open sockets, closed sockets, open and closed spelter sockets, open and closed sockets, Wedge sockets and button spelter sockets.
Available from Rope Services Direct in various types & sizes closed spelter, open wedge, open swage & closed swage. Available in high tensile steel 1/4″ to 2 1/4″.
An experienced person should carry our socketing. We use industrial press machines and correct sized dies to secure a swage socket.
All need specialist machinery to apply the tons of force needed to securely fix the socket in place. As we are specialists in wire rope we have their own pressing machines for this purpose.
Swageless sockets can be fitted with a pair of pliers. Although it won't be as strong as a swaged termination. Experienced riggers can carry out some swaging onsite with the use of specialist, portable swaging tools and resins.
Sockets are possibly the strongest of all wire rope end fittings. If fitted correctly it will match the breaking strength of the wire rope. All socketed wire rope must be load tested prior to use for safety reasons.
WEDGE SOCKETS:
A wedge socket termination for wire ropes may be practical when the fitting needs changing frequently. i.e. if the end of the wire rope is in a high wear area. Periodic trimming of the rope is possible. An effective case is on a dragline. The end loop of the wire rope enters a tapering opening inside the socket, wrapped around a separate part known as the wedge. First the wedge is gently hammered into place. Then the load slowly fitted onto the rope. As the weight increases on the wire rope, the wedge will become safer, gripping the rope more tightly.
POURED SOCKETS:
Poured sockets create a very strong, permanent end termination. These sockets possess a tapering cavity in the line with the proposed course of strain. Firstly the wire rope is inserted from the narrowest end. The wires are then splayed out within the cone. The cone is subsequently filled up with molten zinc, or an epoxy resin.
Need More Help?
If you would like more help in choosing the correct socket or other wire rope fitting for your needs then just contact us and a member of our team will be only too happy to help.