Cargo & Ratchet straps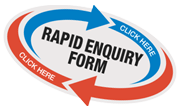 Ratchet Straps and other Cargo Restraints
Ratchet straps are the perfect work vehicle companion. They can be used quickly to secure any loose items you may have to prevent movement whilst the vehicle is in motion.
Our ratchet straps, tie down straps and cargo securing products come in a variety of colours, widths and lengths. The tie down straps are made from high tensile polyester webbing. This gives them great water resistance with low-stretch properties and good durability. They are also UV resistant as well as being resistant to chemicals, oils, mould and mildew. Its strength will not be lost when wet, all due to their 100% polyester materials. Our ratchet ties down straps are manufactured In Accordance with DIN 60060 and EN 12195/2. Always familiarize yourself with load safety principles, and the latest code of practice.
Types of Load Restraints Available from Rope Services Direct

Standard tie down straps and ratchet tie down straps are ideal for use as lorry lashings; they are a quick and easy way to secure most types of cargo on the back of your lorry. We stock many sizes of ratchet mechanisms, from our smallest, 25mm mini ratchets to 35mm ratchets, 50mm ratchets and 75mm ratchets. With the correct webbing to suit each size. Endless ratchet straps can also be made to suit your needs. We also carry a range or cam buckles which are ideal for securing small and medium weight items. Also a range for other applications; for example, they are used on camper vans with a pop up type roof, to enable the roof to be securely and tightly pulled down to prevent water ingress etc.
Wheel straps can be supplied to suit many wheel diameters; a wheel strap is commonly used for the securing of vehicles during transportation or towing operations.
Standard lever load binders and ratchet load binders use chain and hooks as the lashing means, rather than webbing. They are most often used with chain that is already securely attached to a lorry; the load binder simply attaches to each chain and tightened down by moving the lever back and forth. Lever load binders are available with up to 4175kg lashing capacity. Whilst a ratchet load binder has lashing capacities up to 5900kg. We can supply the chain in any size and length as well as hooks to suit, meaning you can get the complete kit from us.
Custom Ratchet Straps / Bespoke Cargo Restraints
Having out own machinery including industrial sewing machines, and skilled staff, we can tailor make custom ratchet straps, tie down straps, ratchet tie down straps, cam buckle straps and rope lashings as well as supplying ratchet load binders with chain and fittings to suit. We can produce cargo restraints to any length you require. We also have a range of fittings to choose from to complete your bespoke cargo straps. With claw hook, chassis hook, various snap hooks and delta links all readily available.
Wear sleeves can be particularly useful on any type of cargo restraint; the wear sleeve offers added protection to the strap or chain as well as the load itself and therefore helping to prevent damage.
If you need help with selecting ratchet lashings, tie down straps or other forms of load restraints then give our sales team a call to get advice and a quick quotation. If you are not sure how to use ratchet straps then we also have a You Tube video With Instructions on How To Use A Ratchet Strap, click HERE to view now, or go to our Videos page to view all our videos.