Straight Aluminium Ferrules

Straight aluminium ferrules are a useful investment to round off a wire rope assembly that is capable of standing the test of time. Rope Services Direct can create custom straight aluminium ferrule assemblies in whatever size you wish. We only use the highest quality materials and the latest equipment when producing ferrules for our customers.
Benefits of Straight Aluminium Ferrules
Aluminium is a good choice for straight ferrules, since it is abundantly available, competitively priced and capable of creating an excellent anchor point at the termination point of many types of wire rope. Whether you want to carry out lifting tasks in accordance with safety regulations, or create custom cables to repair gym equipment, a straight ferrule fashioned from aluminium is a solid option.
Aluminium Ferrule Manufacturing Perks
Like all of the ferrules we produce, the straight aluminium units will be manufactured with precision and can be pressed directly onto the wire rope using high performance machinery. This gives a stable, reliable result and means you can trust the entire assembly to perform as expected, time after time. The straight ferrules we make at Rope Services Direct stand out from the crowd thanks to their quality and cost-effectiveness, so stick with us if these are features you value.
Find out about Straight Aluminium Ferrules Today
Should you need more information about any of the fittings we sell, including our straight aluminium ferrules, please contact us to get expert advice. Call 01384 78004 or enter your question into our site to get a response that will be detailed and helpful.
Specifications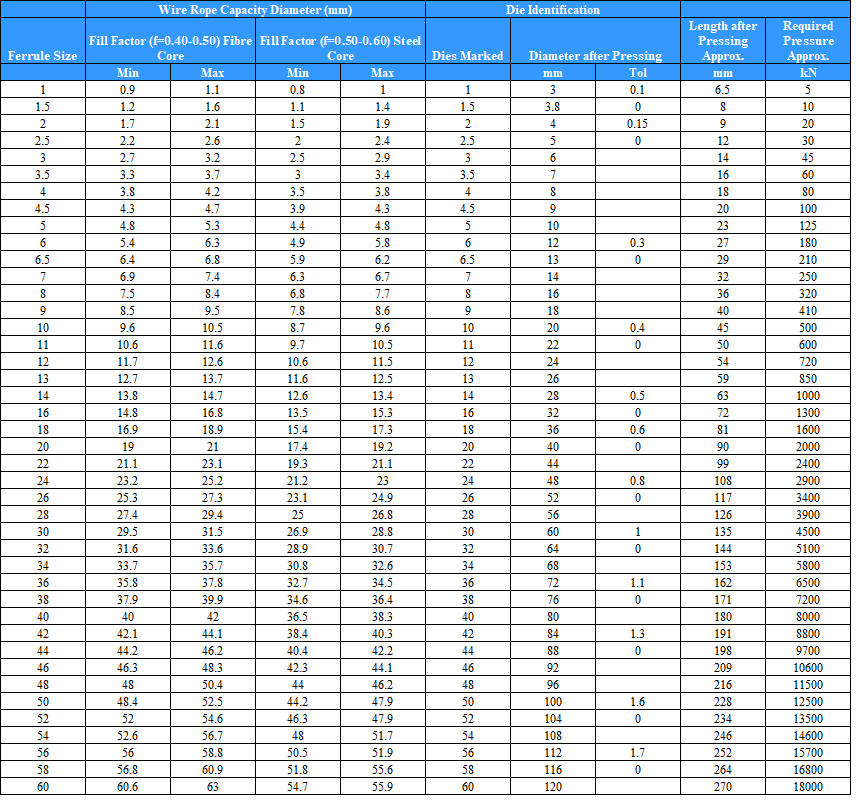 There are no products to list in this category.