Theatre Cable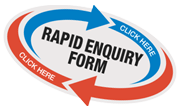 Theatre Cable from Rope Services Direct
Rope Services Direct supplies a range of specifically designed theatre cable for use at theatres and events. The big stage tends to have unique requirements; camouflaging and invisibility tend to be sought after requirements which are much less important in other industries. Health and safety in theaters is top priority.
Alongside this, the entertainment industry also relies heavily on the other benefits that wire rope provides, namely its strength and long service life. The lifting products in this industry often find multiple uses. Stage erection and set production are good examples of use. Rigging, controlling lighting, or perhaps even lifting and lowering the actors are common uses.
Many types of hoists are used within this industry, such as Stagemaker lifting hoists. Their primary lifting medium is often wire rope. Only the very best equipment can be used by those working within this industry. This is because of the delicate nature of some of these operations, That's where our theatre cables come in.

Stage ropes
Galvanized black steel cable is particularly popular for theatre cable use. Camouflaging is easier thanks to its black colour which diffuses the stage lighting. However, we can supply a range of colours in various widths and lengths to meet your exact requirements.
Our theatre cable is typically used with a range of end fittings, such as shackles, that allow it to be utilised with entertainment setups in various ways. You can find out more about our wire rope fittings here. Some cables also come supplied with a strong PVC coating.
Using our own facilities, we are able to manufacture, test and supply bespoke theatre cables suitable for your exact specifications.
The needs of the entertainment industry change rapidly, and its never a one-size-fits-all approach. To discuss our theatre cables in greater depth and to find out exactly how we can service your theatre, events and entertainment needs, please refer to our contact details at the bottom of this page.
Keeping your product in good working condition
All of our wire rope products are manufactured and tested in accordance with all of the relevant standards and guidelines. We always aim to produce high quality, strong and long lasting equipment, which is particularly important given the nature of the entertainment industry.
However, all equipment suffers natural wear and tear during its service life, and its important that you are mindful of this when you are working with it. Please ensure that you regularly inspect all of your theatre cables, checking for any internal or external damage.
Things to look out for include:
Wear – this is a normal characteristic for any rope product, but is still something to look out for

Broken wires – this is also a normal characteristic for a rope product, but will more likely show towards the end of the operational life of a wire rope item

Distortions – may include visible signs such as rusting on the wire rope, and can indicate mechanical damage
Should you notice anything unusual such as the above, or would like to discuss replacement equipment, then get in contact with us as soon as possible.
Get in contact with us today
Are you struggling to find exactly what you need? Or are you unsure whether theatre cable is right for you and your industry? Then why not call Rope Services Direct today on 01384 78004?
We are sure we will be able to help with finding the right theatre cable for you, or perhaps finding a more suitable piece of equipment from our extensive range of wire rope products. You can also find a full list of our other contact details here.