Catenary Wire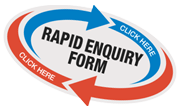 Looking to install or use wire rope overhead? Then catenary wire is the answer for you. Rope Services Direct supplies a range of both galvanized and stainless steel catenary wire. Please read on below to find out more about this product and to learn how you can place an order.
About Catenary Wire
There are many instances where you may need various types of wire, cable or supporting instruments running overhead. Applications suitable for this wire include Christmas lighting and other religious displays. Laying decorations, heavy curtain hanging, festoons and the suspending of power cables, particularly at pop concerts and theatre productions. The safety of overhead electrical cables is paramount.
The use of a catenary wire is basically for supporting cables and keeping them out of the way. The benefit for this is that it takes the strain off the hanging cables themselves.

Galvanized Catenary Cable and stainless steel catenary wire differences
As you may have noted earlier, we stock catenary wire in both galvanized steel and stainless steel options. Here we want to briefly explain the difference between the two.
The difference with the galvanized version is that it will have a protective zinc coating applied to the wire. This zinc helps to protect the wire rope from corrosion or rust. It is worth noting that the stainless steel version will already have natural resistance to this. However it can be useful to consider a zinc coating if your equipment will be used heavily outdoors.
We find that often clients will regularly be using this equipment outdoors. Due to its popular usage for supporting cables along structures such as train tracks.
If you are unsure which would be the best type for your operation get in touch.
Both of our ranges are made from high grade steel. They can be used safely in many internal and external environments. We are also able to provide this product in a range of sizes, cut to your exact lengths and specifications.
Fittings to be used with Catenary Cable
It is unlikely that you will only want catenary wire for your operation, but will most likely need to utilise it with end fittings or terminations too. We stock and supply a range of wire rope fittings here at Rope Services Direct, allowing you to utilise this product and other wire ropes in many different ways.
We can also supply catenary wire suitable for use with installing an overhead catenary into masonry and concrete. This is supplied in kit form with all the components and fixings which are required. We will also provide full installation instructions, and are on hand to offer any support for this.
Get in Touch
If you are looking to buy this equipment and maybe even need some advice, then give us a call today on 01384 78004. You can also find our other contact details listed here. We will be delighted to help.