Ratchet Strap Hook fittings are at the heart of any custom ratchet strap assembly, and at Rope Services Direct we stock lots of different products of this type. From claw hooks and chassis / rave hooks to snap hooks, you will find what you need on our site.
Varied Ratchet Strap Hooks Options
To keep cargo in check during transit, lashing devices are a necessity. The ratchet strap hooks we offer are fit for just such a task. With our claw hooks being the most popular option to ensure safety. We sell claw hooks of different sizes and widths, so you can order bespoke ratchet strap fittings from our site.
Our chassis hooks are a little wider than standard claw hooks. They tend to be chosen for securing loads in HGVs. With safe working limits of up to 10 tonnes, these hooks are capable of standing up to heavy duty work.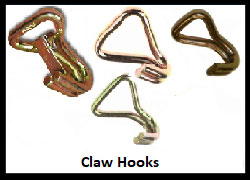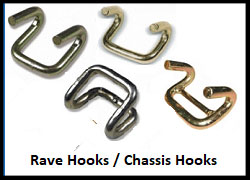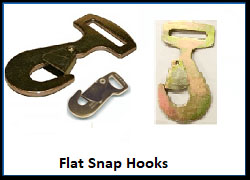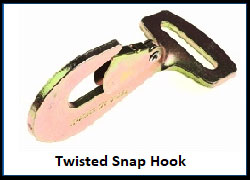 Snap Hooks & More
Our snap hooks are well suited to being affixed to webbing permanently. They create an anchor point that can click into place securely and then be removed with relative ease. We sell both flat and twisted snap hook products, so you can choose whichever type meets your needs and add it to your order today.
Get Info on Hooks and Ratchet Strap Hook Fittings
All of our cargo restraint products can be explained to you in more detail when you call or email the Rope Services Direct experts. Give us a ring on 01384 78004 or enter your query into our site's straightforward form for all the info you need.