Security Cable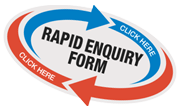 Security Cable are commonly made from Wire rope which is one of the most versatile and adaptable pieces of equipment available on the market, helping dozens of industries with a range of applications. While they often enjoy heavy industrial usage, their strong nature sees them being utilised in other ways too. One such way is for tasks that require an element of security.
Rope Services Direct are able to supply security cable for a range of applications, such as securing items to lampposts, roof racks and railings
whilst making them theft proof. Bikes and motorcycles are easy to secure whilst other outdoor equipment and patio furniture are other options for using a security cable.
The reason that wire rope is used so heavily for these security-dependent applications is because of its highly strong nature. They are difficult to break without the correct tools such as wire rope cutters. Constructed from sturdy stainless steel wires and strands around an inner fibre core. They have been designed with versatility in mind.
Whatever your security application, you want to be assured that your tools and equipment have been safely secured. And, better yet, security cable is lightweight and easily portable, so you won't have to carry around heavy steel chains!
This lightweight nature means they can be wrapped and tied around whichever object you are looking to secure. Some objects may be slightly more unusual in their shape and size. However wire rope security cables offer the flexibility to ensure this isn't a problem.
PVC coating for your security cable
Security cable can be PVC coated to make them weather-proof. Stainless steel and galvanized wire rope, already have resistant properties to corrosion and the harmful elements. However continued exposure outdoors can lessen the quality of the equipment. By adding a protective PVC coating, such as the one that you will find with our plastic coated wire ropes, you'll be adding another barrier of protection for your safety cables.
You will also find that wire rope has naturally UV resistant properties as well. This is another useful quality when operating in the great outdoors!
Our equipment is also available in a range of colours too. This may be suitable for you for aesthetic reasons. Perhaps you may want to choose a security cable in your favourite colour! But, it can also have other beneficial reasons too. Our black security cables are more difficult to see in certain environments, so blend in much better with the surrounding area.
Safeguarding your items
Using security cable is half the battle of protecting your items, but its important that you take good care of your equipment at all times. Be sure to regularly inspect it, as it will suffer natural wear and tear over its long service life.
Should you notice signs of damages, either internally or externally, then its important that you get in contact with us immediately so that the security of your items isn't at risk. You can find our contact details below.
How to get in contact with Rope Services Direct
As you can see from the above, there are many, many applications that security cables can be used for. The length required can change from task to task. For this reason, we are able to manufacture bespoke pieces of security cable, and can supply security cable to any length required.
So, if you would like to find out more about security cables, our other wire rope products, or our state of the art facilities, please don't hesitate to give us a call today. You can reach us on 01384 78004, or find a list of our other contact details here.
There are no products to list in this category.