Height Safety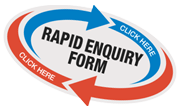 Does your job involve working high up, or even not too high but in a precarious position; if so then you must use a safety harness. Some statistics in the UK show that over 1 million people are hurt at their place of work. Many occur from falls from a height. Work from any height can be hazardous, so using the correct height safety equipment is vital, as well as adhering to the 2005 working at heights regulations.
Working from high up will increase the risk of slips and falls. A simple slip will greatly increase danger levels by working from a place of height. A simple safety harness can make all the difference.
Safety harnesses are available in a range of styles for differing purposes, Rope Services Direct can supply any type of height safety harness and has made choosing a little easier by supplying lifting harnesses in various kits, to make you have the required equipment for your specific purpose. Our harness kits include a scaffolders kit , a restraint kit a hi-viz kit and many more. We can also supply most other types of equipment associated with height safety, such as lanyards, karabiners, snap hooks, fall arrest blocks and more; call us to discuss your requirements.

Height Safety Equipment
Safety harnesses are usually available with a variety of anchorage points, usually 1,2,3 or 4. Further safety harnesses that are available include the sitting harness and rescue harness. To complement all harness types are the fall restraint system, fall arrest system, fall arrest block, retrieval block, and safety lines all available individually.
A fall restraint system prevents a fall in the first place; a fall arrest system catches the wearer if they actually fall. The fall arrest system enables more freedom of movement than the fall restraint system.
Fall Arrestors
A retractable fall arrestor self-adjusts the safety line to provide constant tension. And so enable the user to work at various distances away from the main anchoring point. A rescue block is similar however are designed to enable someone else to rescue the worker if they fall. Rope Services Direct can supply a range of fall arrest blocks with lengths covering 3.5 metres up to 30 metres.
Harnesses
Every safety harness is designed to keep the person wearing it in an upright/vertical position if they do happen to fall. This allows a quicker release which could be crucial due to the fact that the force of a fall will usually place a lot of stress around the thighs and groin area. This is where the straps are positioned and could cause circulation problems to the legs. This may have severe consequences if the person is not removed from the harness quickly.
Working at Height
Any person who works from heights and therefore uses a safety harness would greatly benefit from a height safety training course. This would help them understand how to use them correctly and why they must always be used.
Awareness of force factors applied during a fall is highly important. The forces are transmitted through a deceleration rate during a fall. And so the height safety system used will need some deceleration distance built in by using an energy absorbing shock lanyard/safety line.
It is crucial to calculate the fall factor to prevent contact with the lower levels as accurately as possible, this may by calculated by the following method;
Twice the length of the lanyard (this allows for the total length of the lanyard as well as the height of the worker/wearer).
+1.75mtrs deceleration distance, this allows for any elongation of the shock absorber as well as any give/slack in the lanyard.
+1mtr safety margin.
TOTAL=6.75mtr clearance needed when using a 2 meter lanyard.
Help, Advice & Ordering your Safety Equipment
Not sure what you will need? No problem, talk to our team on 01384 78004 where we are happy to discuss your needs. ordering your chosen products which will be delivered swiftly. You can also get in touch via email through the rapid enquiry button or the contact us page here.